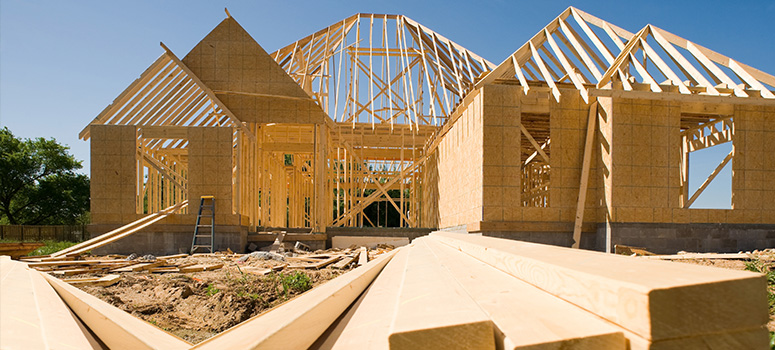 Now that the snow has come and gone, and come and gone, and come and gone yet again, you may be thinking it's time to put those shovels in the ground and get your dream home underway.

When building a new home there a million things to consider! Some are fun like picking tile and paint colors, how big you will make your kitchen or bedroom or man cave?  Some are not so fun, like electrical and plumbing - no offence to all of you electricians and plumbers. But one thing people tend to forget about is their home security system. If you are considering adding a security system either now or in the near future it's best to give us a call as soon as you have the blueprints. We can then take a copy of your blueprints and figure out the best locations for motion detectors, glass breaks, key pads and more. We can work around the schedule of the other trades people so that we don't interfere and keep your project on track.

Ideally, we like to go in after the electrician so that we don't run wires in his way, but we need to go in before the insulation goes in so we can neatly tuck away wires out of sight.

Even if you don't want to invest in the system right now but would like consider it for future, we can pre-wire to allow more options and versatility as well as reduce your costs later. If you choose to install a security system later and your house is not pre-wired, we may be required to use wireless devices which can be pricier.

So don't forget that if you are building your dream home, it's a good idea to give First Line Security a call early on and we can discuss all of your options and fit into your scheduling needs to keep your new home and all your loved ones inside safe and secure.