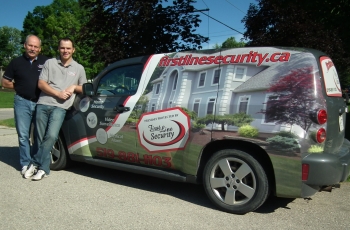 Welcome to the new First Line Security Blog! Here you will find tips and tricks for protecting your family, home, and business.
Doug of First Line Security has over 18 years of experience with an ever evolving collection of services and products to keep the things you hold most dear, safe and secure. Not only do we offer alarm systems and video surveillance for your home and business but we also carry a line of Medical Alarms so that people who live alone can feel safe in their homes knowing that help is only the push of a button away.
Our friendly and courteous staff will be on hand to answer any and all of your questions, and the person that says hello on that first phone call may very well be the person who shows up at your door to install the system.
Want to know more and can't wait for the next segment?
Explore firstlinesecurity.ca now to learn more about the services we offer, and stayed tuned for more tips on your security needs!