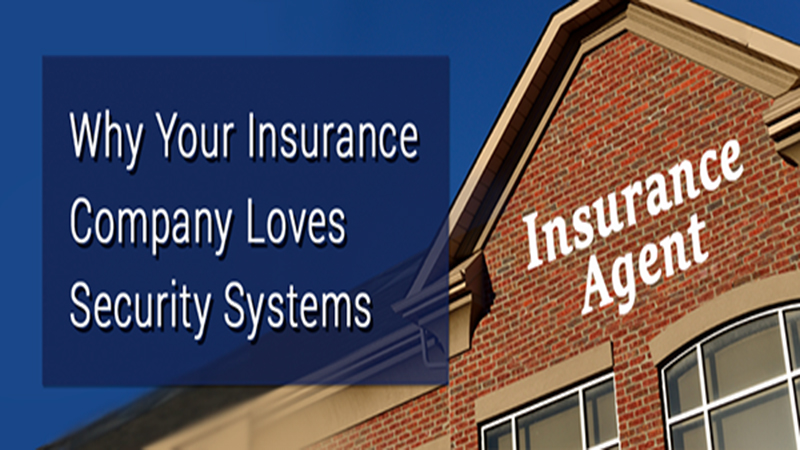 Insurance! No one likes to talk about it, no one likes to deal with it and certainly no one likes to pay for it. But when an emergency happens you are sure glad you have it!  A home alarm system is a lot like Insurance. It's something a lot of people think they don't need until they have a break in, but by then it's too late. Another common misconception is that home alarm systems are only for intruders. In fact, there are many different types of sensors and detectors that can be incorporated into your system to alert you of others things such as flooding, power outages, carbon monoxide and more. These are all things that Doug or Matt will discuss with you when they do an initial visit and provide you a quote.
So maybe we should think of alarm systems like a type of insurance. We all hope we never have to use it, but it will be there in case of an emergency.  Many insurance companies have adopted this philosophy, and recognize the link between a home alarm system and a reduced chance of claim and some of them have even offered a discount for those people who install a home security system. Insurance companies like alarm systems because they can minimize damages from burglary. Also they can minimize fire damage because of early detection of a fire; water damage caused by sump pumps not working; frozen pipes because the furnace quit; hydro outage causing the freezer to thaw out; or in farming hydro outage causing chickens or pigs to die because of no ventilation.
Your security system can do so much for you and can greatly reduce the risk of costly damages to your home and property.
No two systems are alike; Doug and Matt will design your system to meet all of your needs and your budget.
So talk to your insurance company today and then give us a call and see how affordable a home alarm system can be!