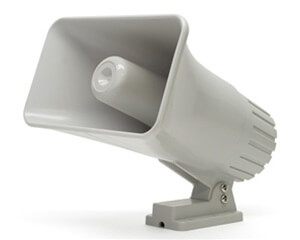 A security system is a new piece to your home, an adjustment that will take a bit of getting used to. When a security system is installed by First Line Security, you and your family will receive training by one of our qualified installers. They will be able to answer any questions and guide you through the arming and disarming procedure and advise you on how to prevent false alarms.

First we should define the difference between a false alarm and a false dispatch. A false alarm could happen in the morning before letting Rover out in the back yard when you open the door without first turning off the system and the siren starts going off, at which point you can go to the keypad, punch in your code and shut it off. A false dispatch occurs if you do not put in your code. If a system is monitored, it is set to send a signal after a given amount of time to emergency services. This is where it becomes inconvenient and potentially costly.

According to the Canadian Security Association, (CANASA) studies have shown that 76% of all false dispatches are caused by user error.

So in addition to the training you will receive when your alarm system is installed, below are a few helpful tips for preventing false alarms;
 When you leave your home make sure all doors and windows are locked. We have seen cases where an unlocked door was pushed open by the wind triggering an alarm and sending the police to investigate.
 Ensure there are no drafts that could move plants and curtains in the way of motion detectors.
 Ensure that the person designing your system is aware of any large pets. Different motion detectors are designed to pick up movement by a certain weight class, so while a cat may not set off a motion detector a 60 lb dog might. So motion detectors can be selected based on your specific needs. 
 Make sure the keypad is easily accessible from the door and that the arming delay is set to a reasonable time for your needs.
 After any household changes, remodeling, pets, etc. be sure to contact your alarm company to be sure the changes do not affect your system.
 Ensure that all key holders are aware and understand how to use the system. A separate code can be set for each member of the family to make it easier for that person to remember.

If at any time you have questions or concerns about your system the friendly staff at First Line Security are here to help just call 519-881-1103.